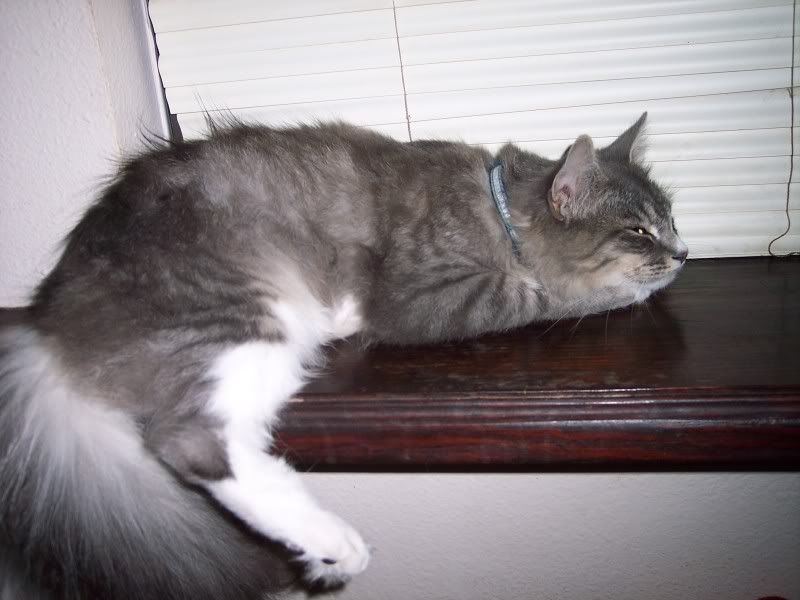 "It's exhausting being this lovely!"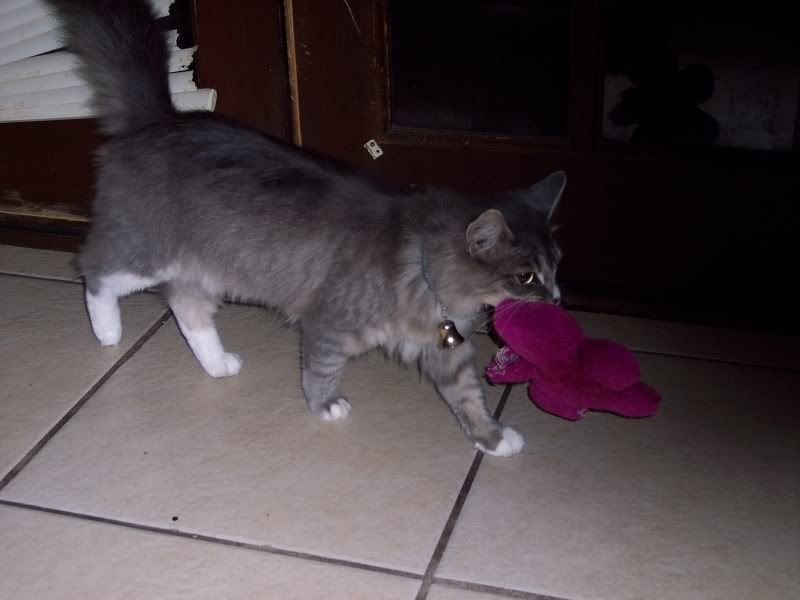 That thing in her mouth is "purple guy", which was one of Faye's favorite toys. She did this the night after I got back from Chicago..parading around with the toy, making cooing sounds at me.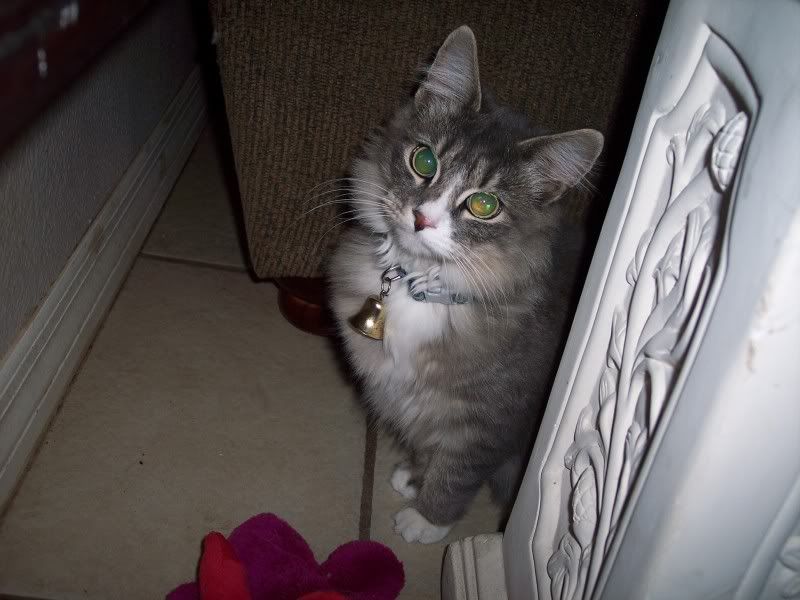 She looks extra fancy in this one I think. I used it to do this: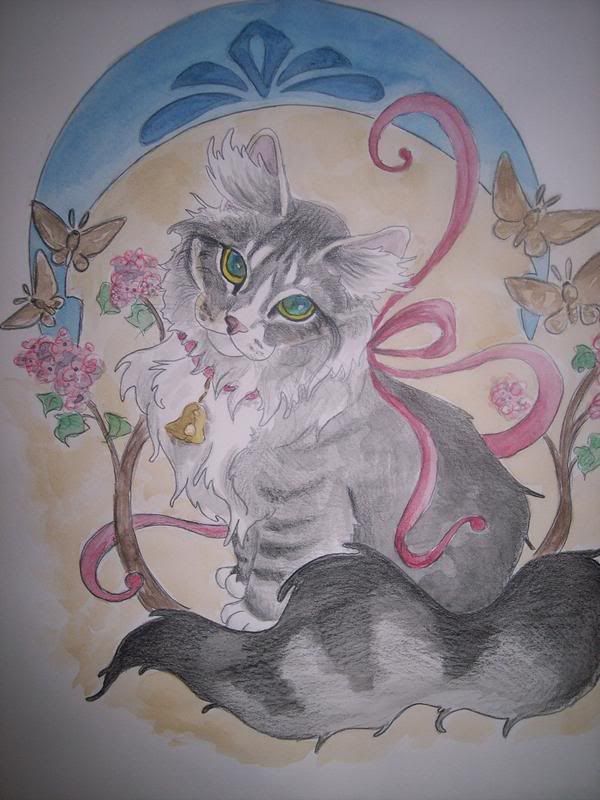 edit:When I did this painting I liked it alot but since it was over a year ago I'm being all super critical of it...how it's not detailed or flowy enough to be art nouveau
really
. Whatev, Night Moth's journal is not for me to bash my art, the painting was made for my mom so oh well.